Pilates & Other Fun Classes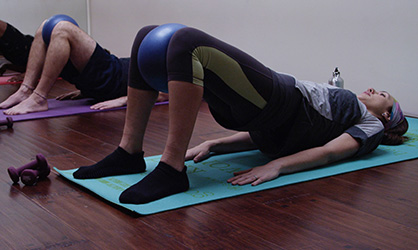 Pilates is a system of controlled exercises that engage the mind and condition the total body. The blend of strength and flexibility training improves posture, reduces stress and creates long, lean muscles without bulking up. Pilates takes a balanced approach so that no muscle group is overworked and the body moves as an efficient, holistic system in sport and daily activity.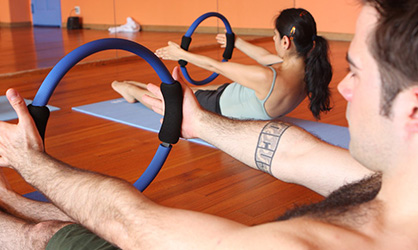 A series of specific exercises executed on the mat. Hot Bodies has all the benefits of a Pilates mat class, adding the element of heat which makes this a high calorie-burning class. You will stretch deeper, get your heart rate up and work your core.
The high temperature increases blood flow and burns calories while sweating out toxins. Accessible to all levels. Prior Pilates experience is recommended.
This class will give you the abdominals of your dreams!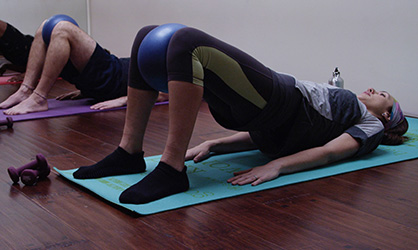 The Yoga Room's Sculpt & Tone class is a blend of our Barre Fit & Pilates classes with an aerobic undertone that is fast paced and upbeat, working specific muscle groups by use of high repetition to create definition without bulk. Each teacher has a unique style that makes every class a fun challenge, helping you to build full body strength and stability with each exercise.
Please bring your mat or be prepared to rent one from us.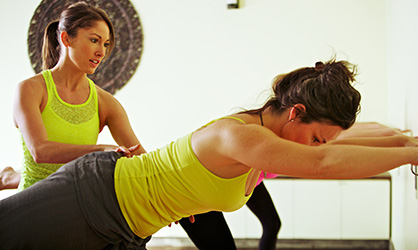 Our 55-minute Barre Fit™ Classes target the muscles like never before, with a mega-focus on your legs, gluts and abs. Think ballet body, as these intelligent exercises create firm, elongated muscles, a stronger and flatter abdomen, a nice butt lift, and toned upper-legs and upper-arms.
This method is one of the fastest, safest and most effective ways to re-shape your body, nipping everything in and lifting everything up. It's low impact so it protects your joints from bouncing. AND finally, it's challenging for all levels due to the modifications of the exercises.